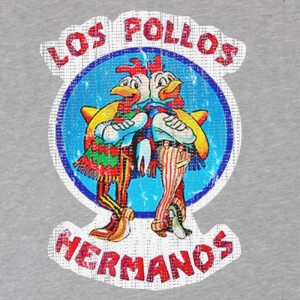 If you look at this shirt and don't think of blue sky, then you're missing out on the best work Bryan Cranston has ever put out.
Yes, I know. That Bryan Cranston.
Don't judge it too quickly though. Just a couple episodes in and you'll be rooting for  Jesse and Walt, despite the fact that they cook crystal meth from a stripped out 1986 Fleetwood Bounder.
You'll have to watch the show for awhile to get this reference though, so you'll know that anyone who grins at this shirt is a true fan.
$19.99 | URL | Credit | M: S – 5XL, F: S – 2XL