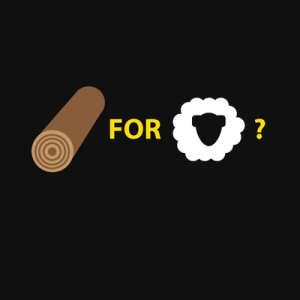 I don't know how normal people play Settlers, but my friends play it as competitively and cut-throat as possible.
Friendships have been destroyed when players backstab each other and use hand signals to arrange secret alliances.
Actual quote, "IF YOU MAKE THAT TRADE, I WILL NEVER TRADE WITH YOU IN THIS GAME OR IN ANY FUTURE GAME."
For those of you who play Settlers in a friendly way, maybe this shirt will be positive. For me, this would be roughly equivalent to wearing a shirt with a large, "F*** YOU." on it.
$9.99 | URL | Paypal Credit | M: S – 3XL