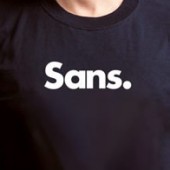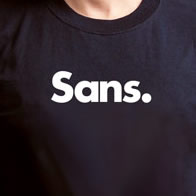 For a font that's pushing 83 years old, Futura looks pretty damn good on this shirt.
Although it probably helps that I've been doing graphic design since I read the first copy of Before & After back when my folks had a Mac LC, good typography is something that everyone can appreciate.
You can't just spend your time hating on the horrible fonts. You've got to evangelize the good. At the very least, this shirt should help you teach people at least one thing about fonts.