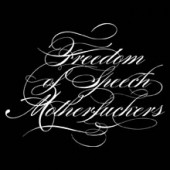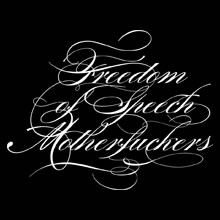 I bet when Michael Moore bails out Julian Assange, Julian will walk out of jail wearing this tee. Since they sell all the way up to 4XL, Michael might be sporting one, too.
Of course, wearing this tee isn't going to do anything to protect freedom of speech. Just like hacking Paypal isn't doing anything to protect Wikileaks, it's just getting in the way of me buying t-shirts.
What it will do is upset your sensitive friends who don't understand that free speech does, in fact, protect cursing. Meanwhile, you'll be getting high-fives from everyone else.
It's up to you what's more important.