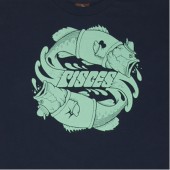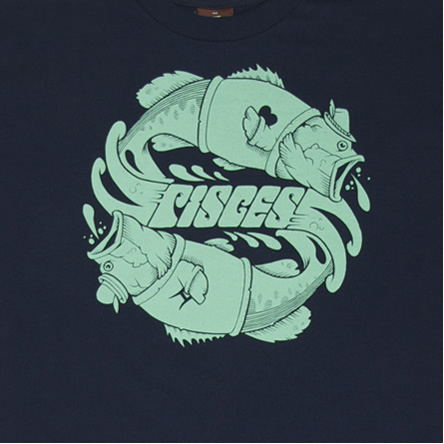 Ever since Bedknobs and Broomsticks, I've had a fascination with fish who dress up as people. This is a fascination that is almost never explored since it's a very rare occurrence.
Imagine my joy to see this new series of Zodiac tees and to learn that the graphic for my sign not only has two fish sporting great coats but also wearing my favorite hat!
Of course, it's not the only awesome design in the series. Aquarius, Gemini & Capricorn are pretty sweet too.
If you don't know your Zodiac sign, don't fret. Turns out everybody was wrong about it anyway. Maybe.
$24 | URL | Credit | M: S – 2XL