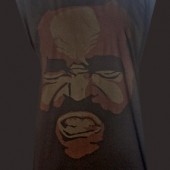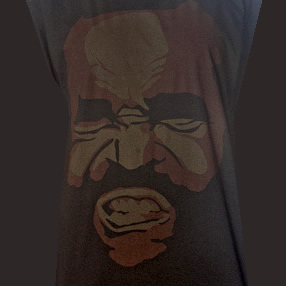 Oh. My. Word.
Sometimes a shirt comes along that is just so perfect that the more you write, the more you obscure its beauty. Like trying to describe a perfect picnic or a you-had-to-be-there joke.
Now is one of those times.
Do not wait. Do not pass go. Put on your best sneer, partial mohawk, and 40 pounds of gold jewelry.
$20 | URL | Paypal, Credit | M: S – 2XL